Read this book in one evening, I could not put it down... romantic novel which also touches on the reality of dating today..and a lot of it I can resinate with!!...must read for anyone who has been single long term or anyone just out of a relationship x
This book covers exactly how dating is for us millennials! I enjoyed how the author spoke from the perspective of each individual in the book. I also enjoyed how he gives away "bro codes" (thanks! us ladies need this!). If you're hesitant about getting this book, don't be! I'm reading it slowly because I don't want it to end.
I connected with this book so much. It's not just a story about a breakup in the modern world, but so much more and deeper than that. It's a reflection of our generation. The characters just blew me away. Absolute must read!
BEST book ever!!! Brought this 2 days ago and I've finished it already... such a relatable and addictive book. Makes you realise things about yourself that you had no idea about! Honestly couldn't put it down. Brilliant perspectives on modern day relationships and how the modernised world effects them. Great for anybody who's been in or just got out of a toxic, unhealthy or just any relationship really!
I am totally in love with this book. It's really easy to read and you can finish it in 3 days or less. I love the way the author mixed the troubles girls are faced to in relationship with the novel. It's excellent I recommend!
Andrea Pierre
Amazon Review
Now I know what all the hypes about. Seriously so relatable...must read.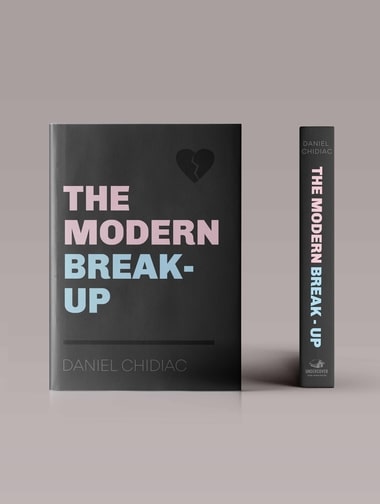 A novel full of truths about dating, separations and love: direct, raw and damn revealing.
After a sudden end with another guy she finally opened to, Amelia is thrown into a vortex of conflicting thoughts and emotions. Once again, she is forced to reflect on her life and what dating means in the modern world. The answers she finds, especially through a new guy who unveils the way guys really think, makes her even more determined for it to never happen again. It all helps set her free…maybe.
"I don't know, I just think there's too much miscommunication between guys and girls. I mean, no one knows what the fuck is going on. We need to have the discussion. We need to vent it and get it out in the open," I said, grabbing my drink from the bedside table.

Nick sat on the edge of the bed and put his shirt back on. "What do you want to know?"

"I just want to know what guys are thinking. I mean we have sex and stuff and nothing lasting ever comes of it," I said, taking a cigarette out and lighting it. I knew I shouldn't be smoking, but I was too drunk to care.

"I don't think I should say. We don't know everything girls are thinking. I think some things are better left unsaid."

"I want to know. I'd prefer shit to be clearer, because I'm always confused," I replied. I could tell he was still a bit sexually frustrated, but he seemed okay to chat.

"Go ahead, ask what you want. I'll try give it to you as straight as I can. But don't hate the messenger," Nick responded, taking the champagne from my other hand and having some.
"I won't. My first question is, why do guys act so interested and then not get in touch at all?" I asked.
Excerpt taken from The Modern Break-Up.
For media enquiries or to get in touch with the author, Daniel Chidiac.